What if your business strategy was human centered design?
No matter what industry you're in, one thing is certain. Human centered companies thrive.
SOPHIC
: of, relating to, or full of wisdom : intellectual.
Here at Sophic Synergistics, we have years of experience helping businesses like yours focus on environments, products and services that deliver the absolute best in human centered design, safety and user experience outcomes. When you work with us as your human factors consulting firm, your business will have the power to change lives.
Our Secret: Better Business By Design
™
To help you succeed, we use a unique and immersive model called Better Business By Design™. We know that engineering, human factors and business strategists must work seamlessly together to deliver products and services that truly connect with customers. Once the goals of your employees are aligned, you'll be able to solve real problems for real people. That's not just what human centered design is all about. That's what business is all about!
We're setting the standard for human centered companies to become the business model of the future.
Creating successful products and services means understanding your users. When human centered design is your business strategy, you'll have a product or service that wows your users – all because your employees understand each other's responsibilities and work together to meet the same goals. When your company is setup with the customer as the number one priority, you'll be making meaningful connections with them before they even use your service or have your product in their hands.
"We were struggling to build our business strategy and refine and pitch our MVP. Sophic's experience in human factors and their numerous inputs and advice on company development made a real impact on our strategy, as well on the product and business sides during our training at the TMCx startup incubator program. Sophic's team is perfectionist and will do the most they can to help you reach your goals."
– J.R.
"Technology acceptance by the end user is one of the main burdens in delivering any medical devices or IT health products to market with reasonable chances of success. Sophic Synergistics offers a unique perspective to fix that problem by placing the users at the center of an agile design cycle. Far from projecting their experience like many consulting companies do, they use a human-centric approach to provide personalized strategic support."
– M.G.
From Our Blog
See what we're reading and thinking about these days!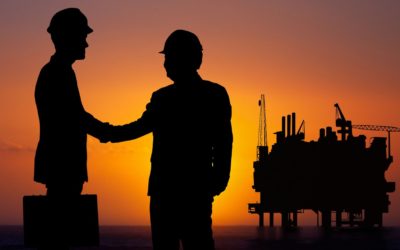 Flammable and hazardous chemicals. Powerful equipment. High pressure processes. It's no secret: The oil and gas industry is one of the most dangerous industries in the world. Oil and gas professionals don't just face a complex work environment, though. They...
read more